In this WEEKLY TUNES edtion we are gonna share with you soundtracks we all like love and adore!
Goblin has made multiple soundtracks for director Dario Argento. Suspiria is one of them. In my opinion it is one of the best movies and soundtracks ever made. The Italian psychrock band keeps making great soundtracks which fit perfectly with the beautiful and artistic movies Dario Argento makes. If you are interested in 70's horror this is one to definitely check out!
---
"The weekend has landed. All that exists now is clubs, drugs, pubs and parties. I've got 48 hours off from the world, man. I'm gonna blow steam out my head like a screaming kettle, I'm gonna talk cod shit to strangers all night, I'm gonna lose the plot on the dance floor. The free radicals inside me are freakin', man! Tonight I'm Jip Travolta, I'm Peter Popper, I'm going to never-never land with my chosen family, man. We're gonna get more spaced out than Neil Armstrong ever did, anything could happen tonight, you know? This could be the best night of my life. I've got 73 quid in my back burner – I'm gonna wax the lot, man! The Milky Bars are on me! Yeah!"
Listen to lovely skits and euphoric music on the soundtrack of the classic clubbing movie; Human Traffic.
---
|Jules's Pick – <a href="https://www.youtube great post to read.com/watch?v=dUzyIrVbj0w">Robin Guthrie & Harold Budd Mysterious Skin
For me, Mysterious Skin really stands out when it comes to the soundtrack. Director Gregg Araki is a big Slowdive fan and used Golden Hair as the intro tune for the movie. Which is very fitting in the atmosphere of the whole movie. The main soundtrack of the movie is very calming and relaxing. It's a bit like the ambient / Post-Rock artist hammock. I frequently listen to it in the train on my way to school. Go check out the soundtrack and also the movie. It's one of Gregg's best work!

---
Hirasawa has made great music and soundtracks that inspired many. Some people may know him from P-MODEL, I could write and say a lot about him. but im not gonna make you read so many words for now. I hope you will enjoy this OST from the movie PAPRIKA directed by Satoshi Kon 
---
Scott pilgrim is a great movie with some great vibes full with garagerock and with video game references, smooth camera shots and clever jokes. Most songs on the album are played by the main band Sex Bob-Omb. But aswell the original tracks as the cover tracks appear on the album.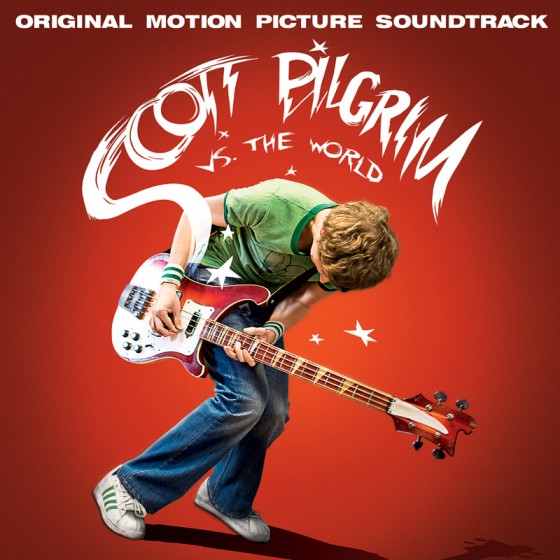 ---
Steve Zissou, played by Bill Murray is a nature film maker. He and his crew sail around the oceans to capture the deep life world. On this crew there is a man called Pelé dos Santos played by the Brazillian Seu Jorge. Through this movie you see and hear him playing songs on his guitar and they sound really familiar. This songs are Portuguese versions of David Bowie classics. There are four songs in total by Sue in this movie. The rest of the music was selected by various artist. After the movie Sue released The Life Aquatic Studio Sessions Featuring Seu Jorge. Which has 14 Portuguese versions of Bowie songs on it. Bowie later went on to say about his cover album: "had Sue Jorge not recorded my songs in Portuguese I would never have heard this new level of beauty which he has imbued them with". I really recommend this movie to watch because it is a great movie with a great cast and a really good soundtrack.
---
The song 'Django' is a song from the movie soundtrack 'Django Unchained'. A movie made by the American film director: Quentin Tarantino. The song fits perfectly in the movie. The song is produced by Luis Bacalov & Rocky Roberts. If you never seen a Quentin Tarantino film, and you haven't seen this movie, you definitely should. Hopefully you will enjoy the movie as I did and the soundtrack aswell.